Welcome to the Mercantile!
We are so excited to launch a new branch of our carpentry business!
For over thirty-five years, our family-owned small business has been revered as builders of the highest-quality plantation shutter. We are now pleased to share with you a collection of artisan goods crafted with the same acute attention to detail for which we have become known. Our carpenters have been hard at work creating premium hardwood products that are now available for purchase here at the Mercantile.
Thank you to our customers for your ongoing support–we are so excited to share our carpentry passion with you and we look forward to building something beautiful together!
Shop our featured products:
About Our Boards
Only the finest premium woods like walnut, sapele, and maple are used to create our boards for cutting, serving, and charcuterie. Our boards are both beautiful and practical — protecting your countertops from cut marks while adding an appealing aesthetic wherever they are displayed.
We offer bread boards, cheese boards, fish/fowl/meat cutting boards, and more! Our boards are of the highest quality and can withstand daily use. They add a sophisticated element to your kitchen and offer a sturdy surface for all your serving, cooking, and prepping needs!
You will find a great selection of exceptional gifts that everyone will love for any occasion. Shop now!

Given the proper care, your GP Mercantile board can last a lifetime!
No Results Found
The page you requested could not be found. Try refining your search, or use the navigation above to locate the post.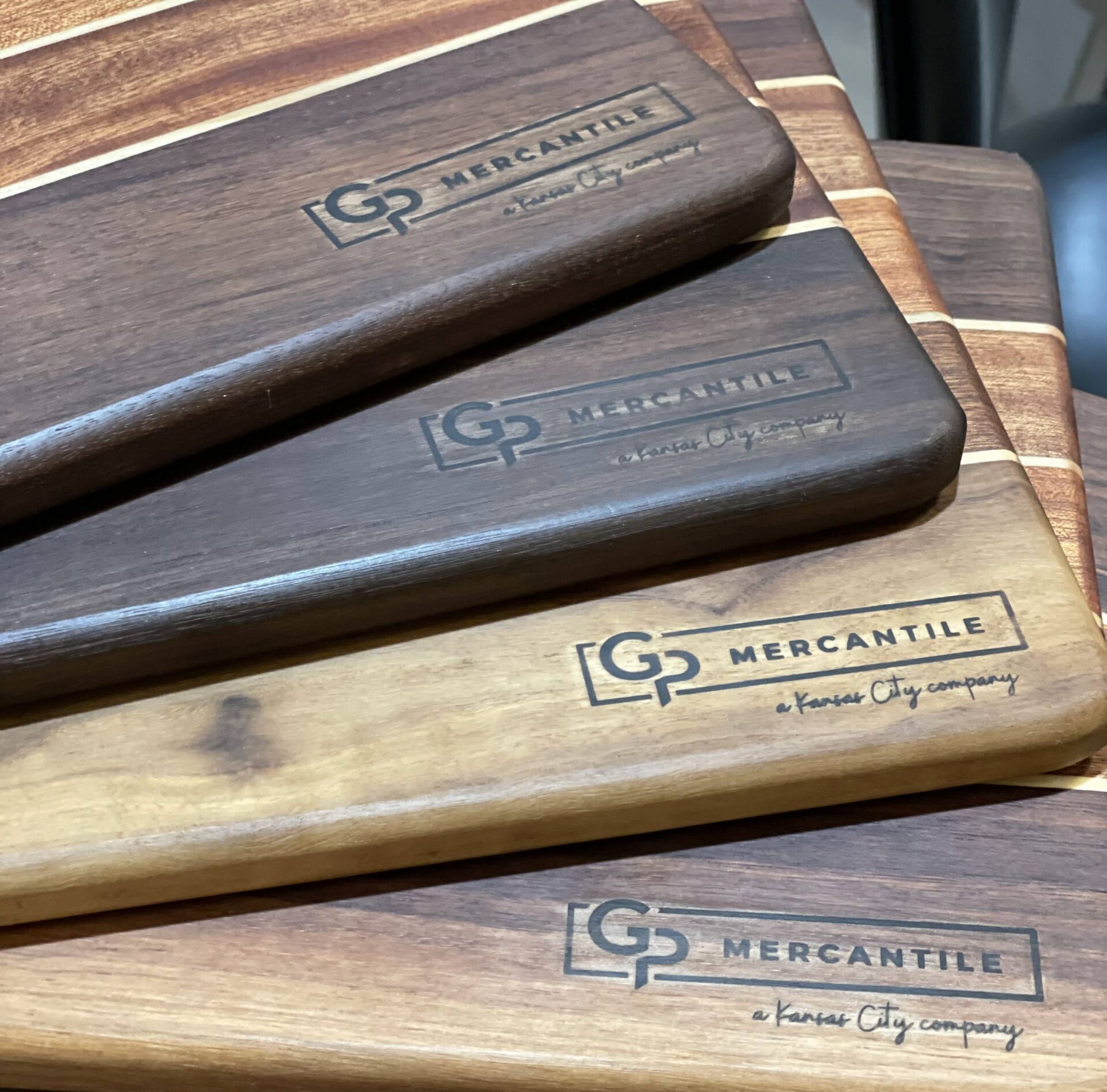 Group Pricing and Special Rates
Our professional-quality, artisan cutting and serving boards are great for wedding giveaways, gift baskets, closing gifts and more! Interested in purchasing mulitple boards? Contact us for special pricing!