Builders of the Highest-Quality Plantation Shutter 
With over thirty-five years of experience working in the Kansas City Metro area and beyond, the trained team at GP Shutters has perfected the home-shuttering process from precise measuring and polished production to professional installation. This family-owned small business of carpenters and painters has been revered as builders of the highest-quality plantation shutter, ensuring each customer project is executed with an emphasis on craftsmanship and attention to detail.
Professional Installation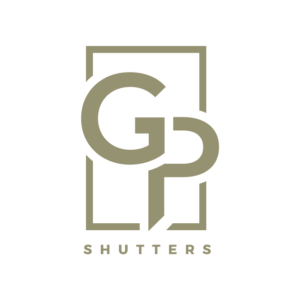 Our Shutters
Unlike trends that come and go, hardwood shutters can complement any décor. The high-quality shutters built by the skilled craftsmen at GP Shutters will last a lifetime, becoming part of your home's architecture and potentially increasing the value of your home in the long run.
"We have used GP Shutters for over 20 years. We put them in 2 of our homes and our daughter and son-in-law's home as a housewarming gift. The shutters are sturdy and beautiful and the craftsmanship is excellent. The service provided by GP is second to none. I would recommend this company unequivocally and would use them again."
–Judy K.
"I have used GP Shutters for the past 25 years! They do incredible work and are so friendly! A family-owned business with such attention to detail! Highly recommend!"
–Jane D.
"This company was very responsive, they built a beautiful assortment of shutters that fit perfectly and are clearly high-quality. Their ordering process was very smooth and they had great follow-thru. I felt they offered value considering the quality! Lovely!"
–Mina S.
"Beautiful quality shutters, very professional, timely delivery, and very easy to work with. Highly recommend GP Shutters!"
–Linda and Craig A.
"I highly recommend GP Shutters! They are fast, friendly, and reasonably priced. My parents have used them both in their old house and their newly built home. They specially asked for GP to be used for the shutters in their new home due to their experience with them in their previous home. My husband and I had them installed earlier this year and we love them! They are high quality, durable (we have a toddler who likes to open and close them) and have a beautiful, clean look. We get compliments on them all the time! We wouldn't use anyone else for shutters."
–Britni R.
"I can't say enough great things about this company! Their craftsmanship is second to none, responsive customer service and our orders have always been ready earlier than promised. They put the original shutters in our house when it was built in 2004. When we purchased it in 2013 we called them out to add additional shutters to other rooms and also used them to put shutters in our home at Lake of the Ozarks. Everyone who comes through asks us who did the shutters and I recommend them without hesitation. From the first call to the final install every one you talk to is professional, knowledgeable, and friendly."
–Audrey W.
"We have used GP Shutters for the whole house and are so pleased we did. They were wonderful to work with and we are so happy with the results, start to finish.
They are so easy to open and close, which makes cleaning the windows much easier. Nice quality shutters!!"
–Becky M.
"We have used GP Shutters on our homes and love the quality craftsmanship and how they improved our homes' look. We have recommended GPS to our friends and everyone has been thrilled!"
–Doug H.
Interested in an in-home estimate?
Fill out your information below and someone will contact you to schedule your window measurement session!
"*" indicates required fields